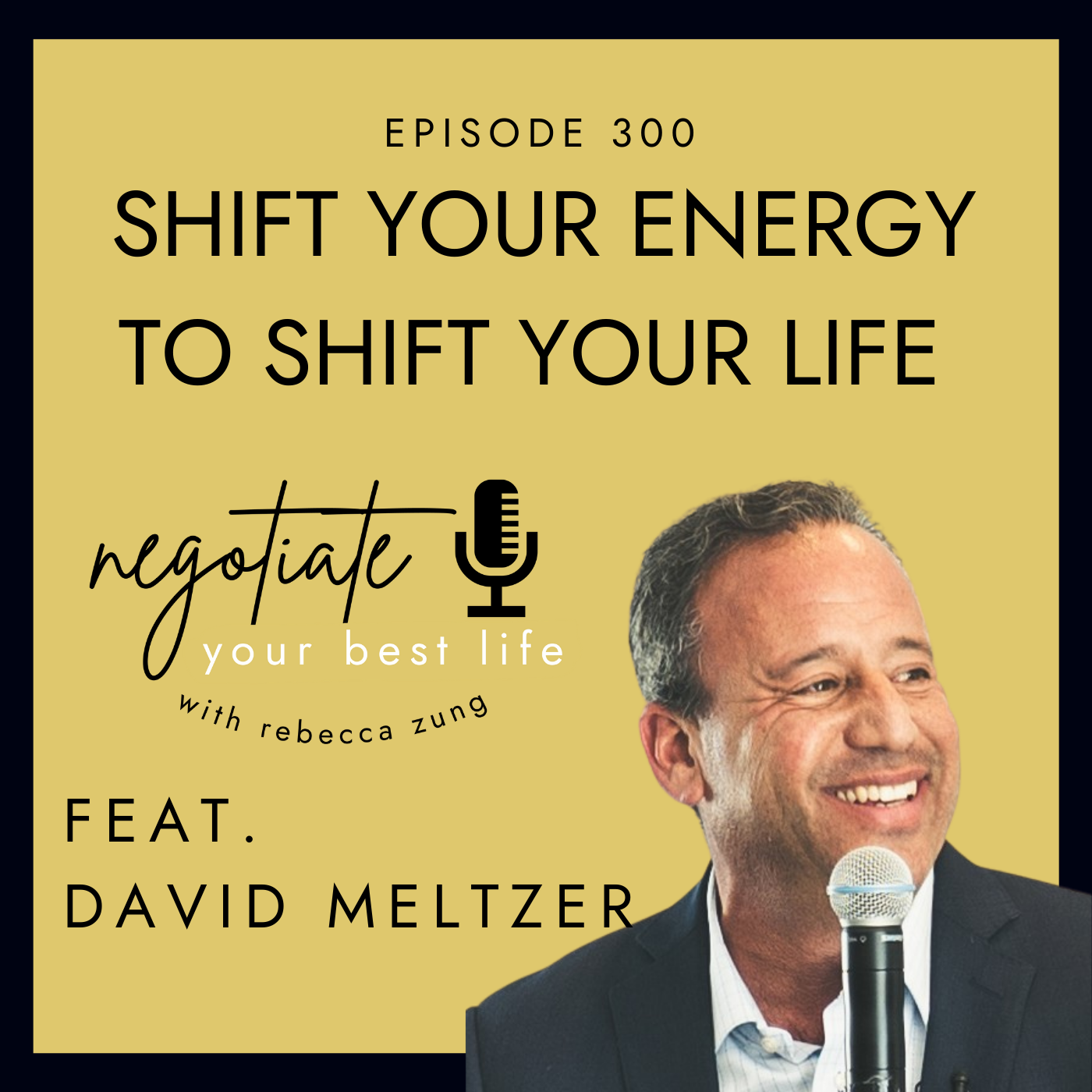 David Meltzer has dedicated his life to helping people shift their energies and become their most powerful selves.  Listen into this episode to find out about how he: 
Shifted from going bankrupt in 2009 to taking his life and abundance back 
His theta meditation practice
The three types of energies people live in 
The role that gratitude has played in his life 
More About David Meltzer
David Meltzer is the Co-Founder of Sports 1 Marketing and formerly served as CEO of the renowned Leigh ("Lee") Steinberg Sports & Entertainment agency, which was the inspiration for the movie Jerry Maguire. David has been recognized by Variety Magazine as their Sports Humanitarian of the Year and awarded the Ellis Island Medal of Honor. He is also the Executive Producer of the Bloomberg and Amazon Prime television series 2 Minute Drill and Office Hours. 
His life's mission is to empower OVER 1 BILLION people to be happy! This simple yet powerful mission has led him on an incredible journey to provide one thing…VALUE. In all his content, and communication that's exactly what you'll receive. As part of that mission, for the past 20 years, he's been providing free weekly trainings to empower others to empower others to be happy.   
Where you can find out more:  https://dmeltzer.com/ 
Grab his book, Game Time Decision Making Right Here:  https://amzn.to/3vnlCed
THIS WEEK'S SPONSOR INFORMATION:  
Soberlink is a comprehensive alcohol monitoring system. Combining a breathalyzer with wireless connectivity, Soberlink automatically documents proof of sobriety in real-time, which gives clients a sense of accomplishment while rebuilding trust with others.
Features
Adaptive Facial Recognition technology
Technology to detect physical tampers
Real-time text message reminders and Alerts
Customizable scheduling
Automated reporting options
Get an exclusive $50 off your device by emailing info@soberlink.com and mentioning Negotiate Your Best Life
____________________________________________________________________
For more information on REBECCA ZUNG, ESQ. visit her website www.rebeccazung.com and follow her on Instagram: @rebeccazung and YouTube!
GRAB YOUR FREE CRUSH MY NEGOTIATION PREP WORKSHEET RIGHT HERE! 
SUBSCRIBE TO MY YOUTUBE CHANNEL RIGHT HERE. 
Grab a copy of Rebecca's book, Negotiate Like You M.A.T.T.E.R.: The Sure Fire Method to Step Up and Win (foreword written by Robert Shapiro).   It went straight to being a #1 bestseller the first day it was launched!  Find out what everyone is so excited about - get the book RIGHT HERE! 
To get your copy of Rebecca's bestselling book, Breaking Free: A Step by Step Guide to Achieving Emotional, Physical and Spiritual Freedom, please visit the Amazon website to order it RIGHT HERE.